Access websites that are blocked in the UK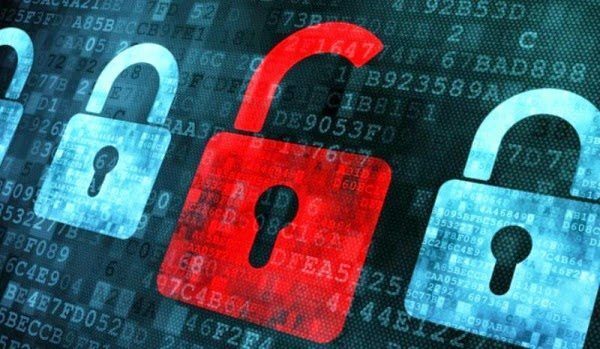 Beat the restrictions imposed by the government and your ISP to go where you want to online. Robert Irvine explains how to bypass blocksInternet providers in the UK now block or partially block hundreds of websites, although the exact number is unknown. Wikipedia has an incomplete list at bit.ly/blockedlist371 or you can enter a web address at www.blocked.org.uk to find out if your ISP is blocking that site..
In this feature, we look at the main categories of website blocked by the default filters of the big UK ISPs – BT, EE, O2, TalkTalk, Virgin Media and Sky – and provide details of how you can get around the blocks to access the sites (at your own risk, of course, because some blocks are in place for legal reasons). We haven't covered sites blocked by the Internet Watch Foundation (IWF, www.iwf.org.uk), such as those with child sexual abuse content which, for good reason, cannot be accessed using the advice provided in this feature.
Websites that let you download or stream films, TV shows, music and other copyrighted content are by far the most common targets of ISP filters. Currently, more than 100 piracy sites are blocked in the UK, following a High Court order in March that added 17 MP3-download sites to the list..
One of the biggest names to join the forbidden ranks recently is Popcorn Time, which has been described as a "Netflix for piracy". It was taken to High Court by the Motion Picture Association, which is the international trade body for Hollywood studios. Eight sites offering the Popcorn Time torrent software were ordered to be blocked by UK ISPs, although you can still find alternative 'forks' of the program through Google. The judge ruled that the Popcorn Time's providers did "plainly know and intend" for the software to be used to infringe copyright..
Popcorn Time joins The Pirate Bay as a service that's officially blocked in the UK, but still available overseas, along with other torrent-file repositories such IsoHunt, Demonoid, Movie4k and many more. This means you can access them using a VPN or proxy service that disguises your real location. There are also dedicated tools for downloading torrents anonymously, including BTGuard (btguard.com), which costs £4.70 a month, offers unlimited speeds and encrypts your downloads so "not even your ISP knows what you're doing"..
With the Premier League charging Sky Sports and BT Sport more than £10m per match, it's understandably unhappy about fans watching games without a subscription to those broadcasters. Two years ago, it won a court order forcing ISPs to block FirstRow Sports, which streams live football for free, with no need to register unless you want high-quality streams. Worst of all, in the eyes of the Premier League, FirstRow was said to have earned up to £10m per year by showing ads next to matches..
Based in Sweden, FirstRow Sports is still going strong, with numerous 'mirror' sites – some of which you can find via Google – and has expanded to cover rugby, tennis and other sports. If you're willing to flout the law, you can get around your ISP's block by using a browser add-on such as Hola (hola.org) or ZenMate (zenmate.com) to disguise your IP address. Both are available for Chrome and Firefox, and are easy to use..
Dating services such as Match.com, Lovestruck and Tinder aren't blocked by court order in the UK, but the default parental controls used by some ISPs, including TalkTalk and BT, prevent access to them. Interestingly, Virgin Media doesn't block dating sites, probably because of its partnership with Dating Direct. The block is to protect children from stumbling across them and being exposed to adult content and conversations, but for single parents (and grandparents) looking for love online, the restriction is unwelcome..
To regain access to dating sites, you'll either need to temporarily disable your ISP's parental controls or configure its filters. The Online Dating Association (www.onlinedatingassociation.org.uk) provides full instructions for unblocking dating sites at bit.ly/dating371, covering BT Parental Controls, TalkTalk Kids Safe and Sky Broadband Shield. This is usually just a matter of selecting the Custom option for the filter you use and deselecting the Dating category..
Several blogs have been added to ISP blocked lists for no apparent reason, other than expressing political or personal views. The Open Rights Group provides many examples on its website (www.openrightsgroup.org) and in the Personal Stories section of its Blocked site (www.blocked.org.uk/personalstories), such as O2 blocking a blog that criticised the BBC; EE, O2 and Sky blocking a blog about the Syrian war; and TalkTalk briefly blocking the popular political blog Guido Fawkes (orderorder.com). TalkTalk (and Orange) also blocked an innocuous blog called Shelf Appeal (shelfappeal.com), "a blog about things you can put on a shelf"..
Additionally, in November 2013, many WordPress users on TalkTalk connections found themselves unable to log into their own blogs. This was because a WordPress account had been reported to the IWF for containing child abuse content, leading TalkTalk to blacklist the domain..
Fortunately, most ISPs will alter their filters when they're informed that they've made a mistake, so if you find you can no longer access a favourite blog, it's worth reporting it to your ISP – see 'How to unblock a specific site', above right..
Last year, the five main UK internet providers were asked to block six websites that sell counterfeit goods including fake Mountblanc pens, Cartier jewellery and IWC watches. The ISPs initially resisted the request by the Compagnie Financière Richemont group, which owns the brand, resulting in the first trademark-infringement case of this kind in the UK. The company's representing law firm said: "The court has concluded that ISPs play 'an essential role' and that the court can and should apply Article 11 of the Enforcement Directive to require the application of technical measures to impede infringement of trademarks"..
Some of these fake-goods sites have since vanished from the web, but others – including Mont Blanc Pens Online (pictured) – can still be accessed, if you manage to circumvent the block. Not that you should risk buying anything from these dodgy sites, but it serves to illustrate that when an ISP blocks a site, it isn't physically removed..
ISP filters work automatically by detecting blacklisted keywords and domains, so they sometimes block harmless sites that don't contravene their rules. This 'overblocking' is more common than you'd think, with the Open Rights Group finding that one in five of the 100,000 most popular websites in the world is blocked by at least one network..
If you own a website that's being blocked or you know of one that's being unfairly censored, even when you've disabled your filters, you can report it to the ISP. Here are contact details for the UK's main internet providers:TalkTalk [email protected] Media [email protected] more information, visit www.blocked.org.uk/unblock.