99 things you need to know about Windows 10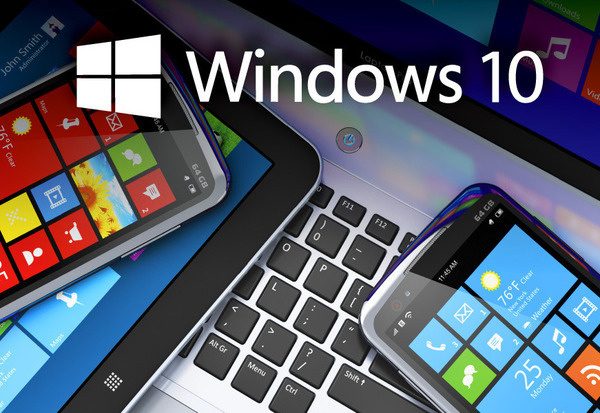 Windows 10 is Microsoft's most important operating system release since Windows 95. It's also the most ambitious, bringing new technologies, new ways of working across multiple devices and a whole new upgrade model. Here's everything you need to know, according to the latest information available-so when it's time to upgrade you'll be ahead of the curve.
Almost four million Windows users are already testdriving a preview build of Windows 10. You can too. by signing up to the Windows Insider Programme (insider.windows.com). Through the Windows Feedback app, Insiders can also submit bug reports to Microsoft and vote on feature requests-so Windows 10 will be shaped by real user feedback.At the time of writing, Microsoft hasn't set a firm date for the release of Windows 10. but all the signs are that it will be with us sooner rather than later, with final code potentially provided to manufacturers of PCs and tablets as early as mid-July. That would mean we'd see Windows 10 systems in the shops in time for the late summer "back to school" period.It's long been a truism that the easiest way to upgrade to a new OS is to buy a new computer with it preinstalled. For WindowslO, Microsoft has confirmed that new devices with screens smallerthan9inwill qualify for a free OS licence. That means a lightweight Windows 10 tablet could easily cost less than £100.A free upgrade for current usersIf you don't want to buy new hardware, the great news is that most current Windows users are eligible for a free in-place upgrade. The offer is open to anyone running Windows 7 or 8, and will run throughout the first year of Windows 10's availability. As long as your existing installation is up to date, you'll be able to download the new OS directly via Windows Update.
Even compact tablets with limited storage should be perfectly able to run Windows 10 – but Microsoft has warned that they might not have enough space to download and install the upgrade. The publisher is "evaluating a couple of options" for working around this – our guess is thatyou'll need to copy the installation files onto an external USB device.Windows 10 is designed to work smoothly on low-powered tablet hardware, so it should be usable even on older Windows Vista or even XP systems. But the upgrade won't be free, and you'll have to perform a clean installation. There's better news for Windows Insiders: Microsoft intends to allow a direct upgrade from the Technical Preview to the final code.Sad to say, tablets running Windows RT won't receive the full upgrade. Evidently. Microsoft has concluded that it isn't worth the effort of porting Windows 10 to the ARM architecture (even though Windows 10 Mobile is designed to run on ARM-based smartphones). There may be a consolation prize, though: a promised final update for RT devices could provide limited support for Universal apps.Windows boss Terry Myerson has said that Windows 10 will usher in the age of "Windows-as-a-service". In other words, future OS updates will be rolled out for free as soon as they become available – so there won't ever be a big landmark launch of Windows 11. It's a huge change in the way Microsoft distributes its most ubiquitous product.After Windows 10 arrives, it's already been suggested that we'll see a first update in October, adding features that didn't make it in time for the launch. Then a major update codenamed Redstone is slated for summer 2016. Reportedly, Redstone will improve support for new devices such as the HoloLens and Surface Flub-but we'll have to wait and see.
The Insider Programme carries onInsider Programme members who've enjoyed trying out pre-release code may be ambivalent about the OS being released. But the programme doesn't end on launch day: corporate vice president Joe Belfiore has confirmed that Insiders will be given the option to carry on as pre-release testers for future updates, including Redstone.How is Microsoft going to make money from Windows 10?With free upgrades to Windows 10 via lifetime updates, some have wondered how Microsoft will make money from its new OS. A subscription deal is a possibility; Microsoft claims that it plans to offer Windows freely, or very cheaply, to create a market for apps and services.Microsoft's Terry Myerson caused confusion in March by stating that even "non-genuine" installations of Windows 7 and 8 would receive a free upgrade. Microsoft has now clarified that installations upgraded in this way will be flagged as non-genuine – but those upgrading from a pirated installation of Windows 7 or 8 will be offered a cut-price deal on a legit Windows 10 licence.Perhaps the biggest news about Windows 10 is that the Start menu is back. For Windows 8, Microsoft was insistent that it was gone for good, replaced by the more touch-friendly Start screen. Happily, in Windows 10 the firm has seen sense; for those on conventional laptop or desktop hardware, this updated Start menu is now the default application launcher.While the Windows 10 Start menu looks familiar, it actually functions as a standalone Modern app. You can see that in its appearance, and in the styling of text and menus. The Start menu also shows the Live Tiles that formerly occupied the Windows 8 Start screen, presenting dynamic information – from email notifications to news and weather alerts – from enabled Modern apps.
The familiar search field has gone from the Start menu; now, if you hit the Windows key then start typing, your input is sent to Cortana. In practice, it works just as before – apps and desktop applications appear at the top of the list, and can be launched by simply hitting Return. As Cortana'scapabilities evolve, it could end up being more useful than the old Search function.The Windows 10 Start menu offers shortcuts to recently used applications, and those most recently added. Click "All Apps" and you'll see an alphabetical list of everything on your system. It's a bit annoying that this is stuck into a single column, though, while the Live Tiles eat up screen space. Recent documents aren't stored here either- something that could be added in a future release, perhaps.The default Live Tile area offers horizontal space for a grid of 4 x 4 medium-sized tiles, with the ability to scroll up and down to view additional tiles. New in Windows 10, you can also resize the menu: drag the upper edge to set the default height, and extend the side across the screen in multiples of four tiles. You can't hide the tile area altogether, however.Windows' Programs And Features interface is straightforward enough, but it's buried away in the control panel, where it can be a drag to open it up and find the application you want to uninstall. Windows 10 provides an Uninstall link directly on the Start menu, for both desktop and Modern apps-a small but welcome step towards easier housekeeping.In the original release of Windows 8, the Shutdown and Restart controls were hidden in a hard-to-find Settings pane-leaving beginners unable to figure out how to turn off or restart their devices. In Windows 8.1. Microsoft wisely moved the power button onto the Start screen; in Windows 10, for desktop users, it sits conspicuously at the bottom of the Start menu.
For Modern apps, four tile sizes are available – small, medium, wide and large -and you can resize them with a right-click, drag them around and organise them into named groups. You can also pin the apps they represent to the taskbar, or remove them from the Start menu. In an OS where Modern and desktop apps live side by side, the Start menu keeps everything together fairly neatly.As it was in Windows 8, it's possible to pin desktop apps to the Live Tiles area – although they won't show any live information, of course. Only small and medium-sized icons are available, but right-click and you'll see extra "Run as administrator" and "Open file location" options-potentially useful, as these options aren't available from pinned taskbar icons.While we're delighted to see the Start menu back, on a small tablet the old Start screen made a lot of sense. Windows 10 lets you switch to a full-screen interface by clicking the Expand icon at the top right of the menu. The full-screen view, showing apps and tiles, is the default interface in Tablet mode – but you're free to use it in Desktop mode if you wish, and enjoy the best of both worlds.
New editions of Windows have traditionally brought a new release of Internet Explorer, but Windows 10 replaces it with a new, fast and lightweight default browser-originally codenamed "Project Spartan" but now officially called Microsoft Edge. Its feature set is limited, but since it's a Universal app it has a very light footprint and works with both laptops and tablets.Edge also benefits from the sandboxing built into the Universal app framework. As a result, it's far less vulnerable to hackers and drive-by downloads than Internet Explorer ever was. So confident is Microsoft in the robustness of its new browser that it's offering a "bug bounty" of up to $15,000 for anyone who manages to expose a security vulnerability.The Edge icon is a stylised blue "e", symbolising Edge's replacement of the old Internet Explorer. And internally it marks a break from IE: old technologies such as ActiveX and Browser Helper Objects aren't supported. However, some sites still rely on the quirks of IE-so the old MSHTML engine is included as well, enabling Edge to fall back into a legacy mode.
The Edge browser has some interesting new features: the Reading List lets you save pages to read offline (perhapson a different device), while on a tablet you can use a stylus to annotate web pages and share your notes with others. Currently, though, many features you might take for granted are missing, including private browsing and a searchable browsing history.In online benchmarks, early preview code of Project Spartan proved slightly slowerthanIE11,giving rise to the idea that the new browser had sacrificed speed for simplicity. The latest builds show progress, however, with Microsoft's new browser outpacing both Chrome and Firefox, providing one argument forgiving Edge a try right away.Cortana debuted last year on Windows Phone as a voice-controlled "digital personal assistant" -effectively. Microsoft's answer to Siri. In Windows 10, it retains its natural-language processing abilities, so you can enter commands such as "what's the weather going to be like tomorrow?" or "set an alarm for 7pm" – although we've found results very hit and miss so far.Cortana also retains voice-recognition capabilities: click the microphone icon and you can start asking questions using your device's microphone: Cortana learnsyourvoice over time, although we found accuracy was pretty good straight out of the box. An optional feature called "Hey Cortana" sets the OS into an always-listening mode, so you don't even need to click.Cortana's final trick could prove very powerful indeed, if app developers take advantage of it. Apps can integrate with Cortana so that specific functions can be accessed by voice control. The built-in apps provide an early example of what's possible: instruct Cortana to email a friend and the Mail app should pop up with the address field pre-populated.Windows Holographic and the HoloLensWindows Holographic is a new set of tools and APIs in Windows 10 that allows apps to display 3D images on a pair of smart glasses. It could be used for virtual-reality gaming, but the flagship device is the HoloLens, a Windows 10-based augmented-reality visor controlled by voice commands and hand gestures.The HoloLens has possible applications in fields such as engineering, design and architecture – and it can also create enormous virtual displays. Any Universal app or video file can be overlaid (within the visor) onto a blank wall (in real life). However, the HoloLens isn't fully immersive: the projected display doesn't extend into your peripheral vision.Apps that use Microsoft's new Universal framework should run across all Windows 10 PCs, tablets, phones and other devices, adjusting themselves to suit different screen sizes. The apps look similar to the first-generation Modern apps that accompanied Windows 8; the hope is that enabling them across all your devices will make them more popular.To show the potential of Universal apps, Microsoft has rolled out Windows 10 versions of Word. Excel and PowerPoint, with simplified controls to suit touch devices. The apps are free to download; the plan is to bundle them for free with smartphones and tablets, while perhaps charging extra for more capable Office 365-compatible versions.In Windows 8, tablet-style apps could only be run in full-screen mode (or in limited split-screen arrangements). When Windows 10 is in Desktop mode, each Modern app opens in its own window, alongside your desktop applications. Trying out and playing with apps feels much more breezy and natural, with no need to keep switching between views to multitask.Updated design guidelines mean that Universal apps should be more attractive and usable than their forebears. Where Windows 8 emphasised big text and white space. Windows 10 allows apps to be laid out more like web pages, with a greater use of links and scroll bars, and no more need for "edge-swipes". As a result, less space is wasted and it's easier to see at a glance what you can do.A free framework – and not only on WindowsMicrosoft's free Visual Studio Express lets amateur developers create Universal apps without paying a penny. And at this year's Build conference, Microsoft revealed Visual Studio code editors for OS X and Linux, so developers on other platforms can also get in on the action.Porting apps from other platformsAlso at Build, Microsoft unveiled new SDKs allowing established developers to import Android and iOS apps into Visual Studio and adapt them to the Universal app framework. Clearly the company recognises that Windows 10 needs more apps in the Store – and the new SDKs will encourage developers of existing apps to bring them across.Another innovation in Windows 10 is hosted web apps. Like Chrome apps, these are fundamentally HTML5 applications – games, productivity tools or anything else – that can be downloaded and stored locally on your device, so you can use them whether or not you're connected to the internet. It's another measure aimed at helping developers create content for Windows 10.Developers rarely work for free, and Microsoft is promising a very wide range of payment options for the Windows 10 Store, including the ability to sell recurrent subscriptions to services. Developers can choose whether customers will be allowed to buy an app once and run it on all their devices, or whether separate platforms must be paid for individually.Universal apps are quick to create, sandboxed to minimise security concerns, and able to run on a huge range of hardware, so it's a tempting platform for businesses looking to develop in-house apps. Microsoft plans to let enterprise customers curate their own internal Windows Store, providing bespoke software to authorised visitors.Since the Universal app framework already runs on ARM, some have suggested it could in future be ported to other platforms, such as Android or OS X. Microsoft hasn't revealed any such plans, but it has said that it wants to "help people do more on the device they choose". With Office apps already available on iOS and Android, the idea isn't wholly far-fetched.The Windows control panel is a labyrinth. Windows 10 introduces a shiny new Settings app with a cleaner hierarchical interface that helps you discover and access configuration options. It looks a bit like Windows 8's PC Settings app, but it offers many more controls, so you don't need to keep switching back to the old control panel.In previous editions of Windows, notifications used to pop up and then vanish. Windows 10 collects them together in the new notification centre, for you to review by clicking the icon in the system tray. The panel also offers one-touch shortcuts to let you quickly switch to Tablet mode (see right) and access settings such as screensharing and brightness.The Windows 10 desktop benefits from some distinctive visual changes: many system icons have been redesigned, and there are now bigger, softer drop shadows around windows, making it easier to see at a glance what's on top of what. Not everyone is a fan, but next to Windows 8 with its garish indigos and oranges, we think Windows 10 looks more confident and professional.The ability to switch between the Start menu and a full-screen launcher isn't the only adaptation for tablets and convertibles. The new Tablet mode is the default for devices with touchscreens smaller than 10in: activate it and applications instantly jump up into full-screen mode, with bigger, touch-friendly taskbar icons. Disable it and everything returns to regular desktop scale.Windows 8 introduced "charms" – a menu of OS and app controls that appeared when you swiped in from the right-hand side of the screen. In Windows 10, the charms are gone, their functions divided up between the notification centre, the Start menu and individual app settings. Microsoft deserves credit for trying something new, but the charms never worked well.Originally introduced in Windows 7, Jump Lists provide a simple way to access specific files or functions directly from an app's icon in the taskbar or Start menu. Early builds of Windows 10 lacked this feature, but it's now been plumbed back in, so you can-for example – create a Start menu shortcut that lets you open a specific folder with a single click.Click the new Task View button on the taskbar and all your open windows fly into a tiled overview, so you can see what's running at a glance, and click on a thumbnailed window to activate it. In use, it's very similar to OS X's Expose feature, but that's no bad thing. You can also open the Task View by pressing Windows+Tab-a better use for it than the Flip 3D feature of old.In the bottom right of the Task View, an unobtrusive icon invites you to add a new desktop. Yes, Windows 10 lets you set up multiple desktops, each with its own applications and windows – handy for those who like to set up specific workspaces for different projects. You can switch desktops in the Task View, or by holding down Windows+Ctrl and pressing the left or right cursor key.
The Network And Sharing Centre, introduced in Windows Vista, has always been a bit of a mess. Windows 10 introduces a new pop-up view for wireless networks, making it easier to see and connect to your chosen network. The pop-up also offers an accompanying shortcut to the network-configuration page in the streamlined Settings app.
Windows 7 introduced ? feature called "Aero Snap" that let you dock a window to the side of the screen by dragging it against the edge. Windows 10 improves on this: once you snap a window to fill half of the screen in the new OS, your other open windows are arranged into a Task View-like preview, from which you can easily click on one to make it fill the other side of the screen.
The Windows Explorer has been renamed File Explorer, and the old Favorites list has been replaced by a new list called Quick Access. This may appear to do the same thing, but it includes self-updating shortcuts to the last few folders you accessed – a real time-saver if you're switching back and forth between folders. To pin a shortcut here permanently, simply click the pin icon next to it.Windows 10's taskbar icons are more compact than in previous editions of the OS, and open apps are indicated by an underlining effect. We're not fans of the way the active window is represented: its icon gets a slightly longer line beneath it, but that's very hard to notice. In the latest build there's also no way to determine on which desktop an app is open.
Windows Phone is no more; Microsoft's new OS for phones is called "Windows 10 Mobile". Technically, it's very different to the desktop OS: it's designed fora hand-sized interface, and runs on ARM hardware rather than x86. But the name change emphasises the fact that, with the advent of Universal apps, the whole Windows family now works together.Windows 10 Mobile is all about integration. lt introduces Skype as the standard messaging client, for easy synchronisation between phone and desktop, and Edge as the system browser. It syncs notifications with your desktop PC, and it looks more like the desktop too; for example, your wallpaper now shows behind the whole homescreen.
Windows 10 Mobile introduces a feature called Host Card Emulation, which should enable tap-to-pay support at a wide range of merchants, similar to what's already offered by Apple and Samsung. There will also be a "tap-to-pair" feature, making it extremely simple to get two Windows 10 devices to connect via Wi-Fi, or to activate screen mirroring over Miracast.
Similar to what's planned for the desktop, Microsoft plans to roll out Windows 10 as a free upgrade for "the majority" of Lumia phones. That includes even comparatively low-end devices, such as the Lumia 520, which offers only 512MB of RAM. Don't hang out the bunting just yet, though: Microsoft has warned that not every device will support all the features of the new OS.There's no official launch date, but it's almost certain that Windows 10 Mobile won't arrive until some months after the desktop version. Speaking at the Microsoft Build conference, Joe Belfiore confirmed that "phone builds have not been as far along as our PC builds. We're adapting the phone experiences later than we're adding the PC experiences."But for those who can't wait…
Microsoft has launched an Insider Programme for Lumia users wanting to test pre-release OS builds; 33 handsets are supported. Proceed with caution: the download page reminds testers that the update "could cause your phone to stop working permanently". You can wipe the preview OS and return to Windows Phone 8.1 via the Windows Phone Recovery Tool.The Surface Hub is an 84in, 4K interactive whiteboard, designed specifically for Windows 10. It works as a Skype-based conferencing station, a collaborative brainstorming tool and a presentation display all in one. Don't expect to see the Surface Hub until 2016, though – and don't bank on buying one for your bedroom; the huge screen means it's likely to cost upwards of $10,000.
A £30 development board might seem underpowered for Windows 10 – but Microsoft has announced a special edition of Windows for such platforms, dubbed Windows 10 IoT Core. The idea is to help enthusiasts use Windows to develop "maker" – type projects for the Raspberry Pi, Arduino, MinnowBoard MAX, Hackster.io and other ultra-low-power boards.Windows 10 on non-Lumia phones?Microsoft hasn't said that Windows 10 Mobile will run on third-party phones, but it has been working with Chinese manufacturer Xiaomi on an experimental Windows 10 ROM that can be flashed onto an Android phone. That might mean Microsoft wants to make it easy for phone manufacturers to install its OS onto existing hardware.
Microsoft's games console also has a big part to play in the Windows 10 vision. A future update to the Xbox One will give it the ability to run Universal apps- so you'll be able to play the same games on the big screen as on your phone and tablet, and run other entertainment apps. No firm date has been set, but the update is expected by the end of the year.For those who prefer to play on the small screen. Windows 10's new Xbox app supports game streaming from the Xbox One – so you can load up a disc in the front room, then play it on your tablet or desktop. In games that run on both Xbox and Windows, players on different platforms will for the first time be able to compete against one another online.One final new feature in the Windows 10 Xbox app is "Game DVR", which lets you record and share footage of your own gameplay. This means that if you pull off an amazing stunt, or a flawless victory, you can capture the last 30 seconds of play and share it with the world. It even works with older games, including Steam titles, and you can "Like", "Share" and comment on other players' clips.
Windows Hello, goodbye passwordsWindows 10 includes a new technology called Windows Hello that can identify you biometrically – for example, using a fingerprint reader or iris scanner if your computer has one. It's faster and easier than entering a password. A technology called Passport will let you use your Windows identity to identify yourself to third-party websites and applications.
The Windows system folder can take up 15GB or more of storage. Windows 10 can automatically compress these system files to save space, expanding themdynamically as needed, to help the OS fit onto low-specification devices.
The command prompt harks back to the MS-DOS days, but in Windows 10 it gets a modest update: at last you can freely resize command prompt windows, and select, copy and paste text just as you can in regular Windows applications. You can also adjust the opacity of the window, if you don't like staring at a big black box.
In Windows 8, the OneDrive Explorer folder displayed all your files that had been uploaded to Microsoft's cloud service-but this didn't necessarily mean they were all present on your computer. In order to save space, Microsoft implemented a system whereby remote files could be stored offline and downloaded as needed. Now it's concluded that this behaviour isn't clear enough to keep users happy-so in Windows 10 it's moved to a simpler model that only shows files that are actually on your hard disk.
It's a small change, but a symbolic one: the familiar Windows Calculator tool, barely changed since Windows 95, has been replaced in Windows 10 with a new Modern calculator app. All the familiar options are still available (including unit conversions and Scientific and Programmer modes), but it's a clear illustration of how Modern apps can now fit happily into a desktop workflow.
Windows has long supported the XML Paper Specification (XPS) – a kind of alternative to PDF – and if you don't have a physical printer connected, then the Print function in Windows 7 and 8 will default to generating an XPS document. The XPS format has never gained widespread adoption, though, and in Windows 10 the default driver is replaced with a new Print To PDF function.As we've noted, Windows 10 is designed to work on very lightweight hardware as well as more powerful systems. Officially it requires 1GB of RAM for the 32-bit edition – or 2GB for the 64-bit OS-? mere 16GB of storage, and a display resolution of 800 x 600.
Microsoft has relaxed the design requirements for Windows tablets: the physical Windows button is no longer required for Windows 10 certification, paving the way for some minimal tablet designs-although power and volume buttons are still a must.As with Windows 8, all computers and tablets sold with Windows 10 will be required to use Secure Boot, making it harder for malware to tamper with the system. In a notable change, however, it's no longer required that manufacturers allow the user to configure Secure Boot themselves. That might prove controversial, as it means we might see Windows 10 devices on which it's completely impossible to install a different operating system.
A new feature called Spotlight allows Windows to show live content on the lockscreen while you're away from your PC. It's been suggested that Microsoft might use this to highlight features of the operating system; others have noted that it could be used for advertising.Automatically upload images and videos to OneDriveWindowslO includes new OneDrive AutoPlay options; when you mount an SD card or attach a smartphone, the operating system can automatically import your pictures and sync them up to your OneDrive account. A similar auto-upload feature was already available in the OneDrive smartphone client but the idea hasn't previously been supported on the desktop.
Recovery partitions and images eat up storage space, and not all the devices Windows 10 is aimed at have much to spare. So, in the new OS, you won't need to keep an entire spare copy of the installation files hanging around in case of disaster; Microsoft has said you'll be able to revert your Windows installation to a fresh state using the installed system files. It remains to be seen whether this type of restoration will also get rid of preinstalled "crapware"; we're keeping our fingers crossed.
A new set of system sounds adds to Windows 10's distinct identity, and it's supported by a new finger-friendly volume widget that drags left and right rather than up and down.
Windows Defender comes on boardWindows Defender has always had a slightly awkward relationship with Windows, not being exactly a standalone application but nor being fully integrated into the OS. In Windows 10. its basic controls have been brought into the main Settings app, making it feel like a more coherent part of the system.
By default, the Cortana search field takes up a good few inches of the taskbar. If your screen is small – or if you just want it out of the way – you can shrink this field to a single icon, or hide it altogether. Even when it isn't visible, you can launch a search by hitting the Windows key and typing.
We've yet to see this in action, but alongside Spotlight, Microsoft has also indicated that the Start menu might offer suggestions for apps you haven't tried, or content you might be interested in. It's all part of the vision of more interactive devices.
Windows 10 doesn't stop you from running Adobe Flash if you wish, but the Edge browser offers a global toggle that you can use to disable the plugin -something you might want to do. since it's been associated not only with heavy system demands but also with security risks.Windows XP came in Home and Professional editions; Vista upped the stakes to six major versions. For Windows 10, we're back to two mainstream desktop editions: Windows 10 Home, which includes all the standard features, and Windows 10 Pro, with extra management and security features. There will also be Enterprise and Education editions designed to serve specific markets, as well as the Mobile and IoT Core editions for different hardware types.Continuum is a fancy name for a simple concept: Windows 10 devices can switch automatically into Tablet mode and back based on what hardware is connected. It's aimed particularly at two-in-one devices, which you might want to use as a regular laptop or as a tablet.Fortouchpad users, Windows 10 introduces a range of new three-finger swipe gestures. Swiping upwards with three fingers from the desktop brings up the Task View; swiping to the left or right with three fingers lets you switch between virtual desktops. If you've used OSX's Expose and Spaces features then – not to put too fine a point on it – you'll be right at home.Microsoft's gaming API hasn't had a full version update in five years, but Windows 10 introduces DirectX 12. as well as a new edition of the Windows Device Driver Model that allows developers to take more control and reduces CPU load. Together, the two technologies promise dramatically better 3D performance on low-power hardware.Audiophiles and video enthusiasts can celebrate: Windows 10 includes native support for FLAC lossless audio and Matroska video, so there's no need to mess around with third-party codecs. FLAC was released in 2001, and the Matroska project was started in 2002, so it's a case of better late than never.It's well known that Cortana is named after a character from the Halo game series; what you might not know is that Windows 10's working codename was Threshold, after a planet in the same universe. The Edge browser's working title "Project Spartan" is another reference to the game series, in which elite space soldiers are known as Spartans.Borrowing a leaf from the old Windows Phone book, the onscreen keyboard in Windows 10 features predictive suggestions that pop up along the top of the window as you type. For those working on fiddly smaller keyboards, we can see this being a hugely popular addition.To help make a success of the Windows Store, the company has been working with mobile operators to allow customers to buy apps and in-app purchases through their phone bills, rather than needing to register a credit card. That might not seem like a big deal to us Westerners, but if it helps Microsoft gain a foothold in countries where credit cards are less ubiquitous, the effects could be global.Applications can be installed and removed in the familiar way in Windows 10, but the new OS also introduces a PowerShell-based package manager called OneGet, which enables system administrators to write scripts that locate, download and install desktop software from an online repository. It's a capability that Linux has had for decades; now Windows managers can greatly speed up and simplify software roll outs. The technology can be retrofitted onto Windows 7 and 8 clients too.Windows 10 Insiders don't just get access to preview builds of the OS; they also get a dedicated app, called the Insider Hub, sharing news and feedback about the latest developments. T? encourage testers to put the OS through its paces, Microsoft has engaged in "gamification": Insiders can unlock achievement badges for trying out various features of the OS, and there are simple "quests" to be completed too, such as trying out screen-snapping and using new touchpad gestures.Saving space on compact tabletsWindows 8 wasn't originally designed for compact tablets-that's what Windows RT was supposed to be for. Windows 10, on the other hand, adapts itself automatically to smaller screens. On a device with an 8in or smaller display, Start menu tiles are drawn larger, while items such as the File Explorer and Settings are moved away behind a menu to minimise clutter. There's also a system-wide "back" button, as found in Android, to help you navigate between open windows.A new security feature in Windows 10 monitors the "health" of your PC, and can even prevent you from accessing applications and websites from a system that doesn't meet a certain security standard-for example, one without up-to-date antivirus provision, or without current Windows Updates installed. It's principally aimed at businesses seeking to enforce a security policy. As with OneGet, it will be possible to install the feature on older clients too.As part of Microsoft's move to "Windows-as-a-service", the company has formally announced an end to Patch Tuesday. Consumer devices running Windows 10 will get system updates as soon as they become available- and thanks to the increasingly modular design of the OS, it should only rarely be necessary to restart Windows in order to install them.Constant updates may be fine for individuals, but businesses won't want their OS platform to keep changing. Taking a leaf from Ubuntu's book, Microsoft plans to create "long-term support" (LTS) business builds of Windows 10, which will receive only critical updates and otherwise remain stable for ten years. It will also offer a "Current Branch for Business" option, which will allow administrators to decide whether to roll out new features, or whether to hold them back.Windows 10 lets you set display scaling on a per-screen basis- so you can hook up your compact laptop to a 4K desktop screen, drag windows back and forth between the two, and get the best image quality from both. Sadly, this doesn't mean scaling problems will vanish entirely-that requires software developers to ensure their applications scale properly. But it's a step in the right direction.Finally, a piece of sad news: Microsoft has confirmed that the much-loved Media Center application, already a mere optional extra in Windows 8, will disappear altogether in Windows 10. Presumably we're supposed to use Xbox One or smart TV hardware instead, but that will be scant consolation to the Media Center faithful. Microsoft has said that it will be possible to play DVDs on Windows 10 – but it hasn't revealed how.