WE HAVE A WINNER Of the three gaming-specific monitors we've reviewed this issue, the XG2703 might just be the best. The best compromise that Is, between the ...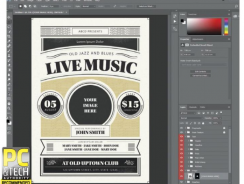 A FAR-REACHING UPDATE THAT SPRUCES UP THE CORE APPS AND EXTENDS CREATIVE CLOUD IN SOME PROMISING DIRECTIONS It's almost 18 months since Adobe's landmark Creative Cloud 2015 ...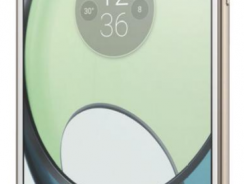 NEVER MIND THE MODS, THIS PHONE  PACKS BAGS OF APPEAL THANKS  TO A GREAT SCREEN AND RECORD-BREAKING BATTERY LIFE After the dizzy yet slim heights of the Moto Z, the Z Play ...
READ MORE +
The introduction of ever more power-efficient CPUs, along with the tiny dimensions of USB 3.1 Type C ports, has allowed a new generation of laptops that are thinner than we've ...
READ MORE +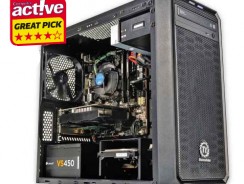 How big should a PC be? A full-size desktop PC has lots of space for adding components later, and also makes it easy to ensure good airflow inside. A micro format like Intel's ...
READ MORE +
Kaby Lake may sound like a new out-of-town shopping mall somewhere in the Midlands, but actually it's Intel's latest range of processors. On the face of it, a new ...
READ MORE +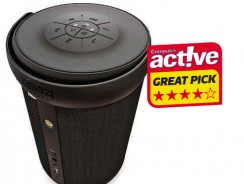 This speaker is a cylinder that's exactly the diameter of a CD - perhaps a homage to the audio generation it supersedes. It can play music from your phone and tablet via Bluetooth ...
READ MORE +
This is the weirdest mouse we've seen - and we mean that in a good way. It comes as a flat strip, with left and right buttons at one end and a touch-sensitive strip ...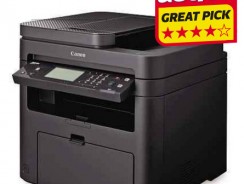 What would the world be without color? Boring, that's what. That's why printer adverts are full of splotches and splashes and rainbows. It's a brilliant selling point. And we do ...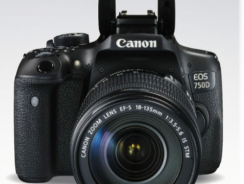 The EOS 750D is Canon's key entry-level DSLR, but comes with a few more features designed to tempt slightly more experienced users. In a first for Canon DSLRs, the 750D ...
READ MORE +