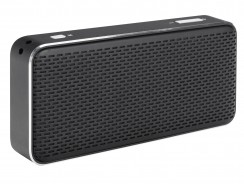 XQISIT delivers a great combination of looks and performance XQISIT is a new company to this reviewer and makes a vast range of phone and audio accessories, from Bluetooth ...
READ MORE +
£199, rivaaudlo.co.uk Oh goody, another speaker. What's special about this one? Show some respect! We'll have you know that this is one powerful travelling speaker, capable of ...
READ MORE +
Prick up your ears to Mark Oakley 's guide to going wireless The first single I ever purchased was Bon Jovi's 'Lay Your Hands On Me'. On the cover, Jon Bon Jovi showed off ...
READ MORE +